Hong Kong's regional and global connections make it a natural hub for sustainable finance in Asia. With supportive policies, global banks and a spectrum of investment organisations, it has played a leading role in facilitating ground-breaking sustainable finance deals for Hong Kong-based and Mainland Chinese issuers.
BNP Paribas continues to help build Hong Kong's financial infrastructure as an inaugural member of the Hong Kong International Carbon Market Council, an initiative to support the development of an international carbon trading market in Hong Kong. As the only European bank on the Council, BNP Paribas is uniquely placed to advise on product development and alignment with carbon trading standards in Europe, the world's biggest and longest-running carbon market.
Hong Kong also serves as the regional hub for BNP Paribas' Low Carbon Transition Group, a dedicated global team of 250 professionals working to help corporations and institutions access the resources they need to accelerate their transition to a more sustainable economy.
At BNP Paribas, globally and in APAC, sustainability is a key pillar of our 2025 strategy, backed by a deep commitment to making a positive impact to the economy and the world around us. Our global perspective and partnerships in sustainability allows us to help our clients navigate the real transition needs, with solutions that propel positive and transformative changes across the region. Leveraging on our global leadership and expertise in sustainable finance, we continue to engage and accompany our clients in their journey to net zero.
BNP Paribas sits at the forefront of sustainable finance as Euromoney's "World's Best Bank for Sustainable Finance", "World's Best Bank for ESG Data and Technology and "World's Best Bank for Corporates" at the Euromoney Global Awards 2022.
Sustainable Finance & Investment is embedded in every step of our decision-making process across each and every business that operates under the Group, in the products we offer investors (green bonds, sustainable bonds, sustainable equity indices) to the advice we provide corporates around structuring their debts (loans and bonds), financing renewables, supply chain management and M&A.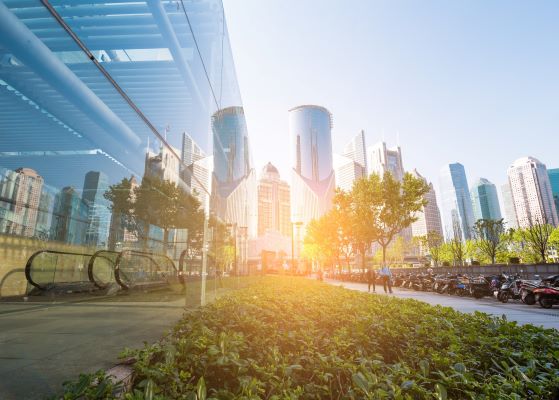 We are committed to philanthropic and impact investing with high net worth individuals through our Wealth Management division and for asset owners and asset managers in impact and ESG investing through our Asset Management business.
Our sustainable finance solutions include:
• Sustainable supply chain

• Green & sustainable financing

• Sustainable investment indices

• Impact investing

• Wealth Management and Philanthropy
Learn more about our Sustainable Future Forum.